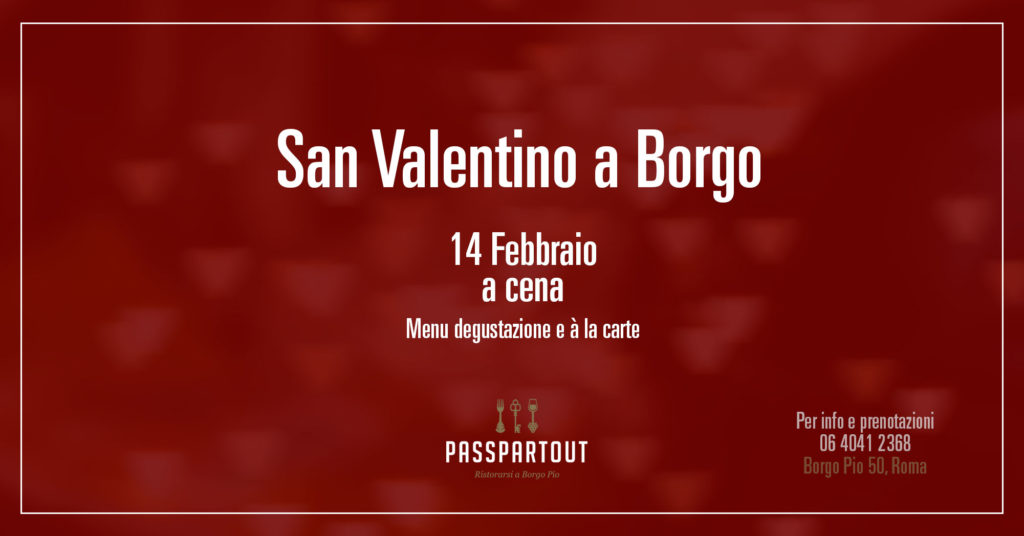 In the heart of Borgo Pio, under the famous passageway that connects San Pietro and Castel Sant'Angelo, there is a unique and special place…
Discover it step by step, following the small labyrinth that will lead you from the main entrance to the wonderful inner garden, its pearl.
Then you will be able to let yourself go for a relaxing, happy evening with excellent food: an extraordinary menu based on fish and accompanied by three different wines awaits you.
A taste?
Ceviche of red prawns with passion fruit
Squid fritter and celery tempura
Dumplings…
You find out the rest.
Reserve your table in Borgo: 06 4041 2368